Ticket Selection
Holiday Inn Dogs' Breakfast will be held on Thursday, May 3, 2018, at Prairieland Park in Saskatoon. The formal event starts at 7:30 am, with the doors opening at 6:45 am.
Net proceeds supporting the education of Huskie Football Student Athletes.
Speaker: Tony Mandarich
Born and raised in Oakville, Ontario Tony Mandarich burst onto the scene after being recruited to Michigan State University. During his NCAA time Mandarich would play in the 1988 Rose Bowl, make the first All-American team, and was a two-time lineman of the year in the Big Ten Conference. In the 1988 NFL draft Mandarich was picked second overall by the Green Bay Packers, making him the highest ever Canadian selection to the NFL.
In September 2008, Mandarich admitted to using steroids at Michigan State and faking a drug test before the 1988 Rose Bowl. Mandarich has denied using steroids while in the NFL but has admitted to an addiction to alcohol and painkillers while playing for the Packers.
Following his troubled time in the NFL Mandarich's life took a dark turn. After getting cut by the Packers, Mandarich turned to drugs and alcohol. His family would intervene and, in March of 1995, he would enter rehab and become sober. Mandarich returned to football for three years between 1996 and 1998 with the Indianapolis Colts. Unlike his time in Green Bay, Mandarich was a solid member of the Colts' offensive line and would start all 16 games during the 1997 season. Mandarich retired from football in 1998 due to a shoulder injury.
After his retirement, Mandarich published a book called "My Dirty Little Secrets - Steroids, Alcohol & God". In that book, Mandarich ascribes his underwhelming performance with the Green Bay Packers to his painkiller addiction, which buffeted his drive and work ethic. His addiction was such that he kept syringes in his athletic supporter to have his narcotics supply close at hand. Mandarich goes on to describe his traumatic and triumphant stint in rehabilitation, and his subsequent return to the NFL. "I didn't write the book for forgiveness," Mandarich said. "I wrote the book for explanation and for, hopefully, helping somebody see the light that there is hope for addiction or alcoholism and that you can change and save your life."
During his time in Saskatoon this May around the days of Dogs' Breakfast, Tony will be spending time with numerous Saskatoon High Schools talking with educators and most importantly student-athletes about steroids, painkillers and addictions.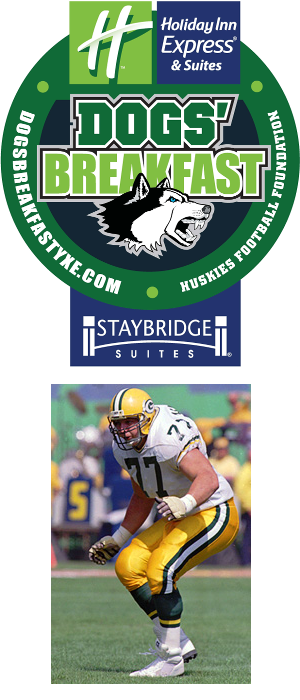 Guest Speaker: Tony Mandarich
Thursday, May 3rd, 2018
7:30 am. Doors Open: 6:45 am
Prairieland Park
---
For your security, please do not send us your credit card information by email.