Ticket Selection
2007 GREY CUP CHAMPIONS ANDY FANTUZ, TAD KORNEGAY, SCOTT SCHULTZ, JEREMY O'DAY SET TO HEADLINE THE STAYBRIDGE SUITES & HOLIDAY INN EXPRESS UNIVERSITY DOGS' BREAKFAST XX IN SASKATOON
SASKATOON, February 16th 2022
- The Huskie Football Foundation is excited to announce legends from the 2007 Grey Cup Champion Saskatchewan Roughriders are scheduled to speak at the Staybridge Suites & Holiday Inn Express University Dogs' Breakfast XX, on May 5
th
at Prairieland Park.
"It's always an exciting time when we announce speakers, with this year being more important," said Committee Chair, John Hyshka. "After a two-year hiatus, the Dogs' Breakfast XX is shaping up to be an exciting event, bringing everyone back together, celebrating a few of our favourite Roughriders and Grey Cup Champions, and cheering on our own Huskie Football student-athletes."
The 2007 Grey Cup Champion Saskatchewan Roughriders include Andy Fantuz, Tad Kornegay, Scott Schultz and Jeremy O'Day, all of whom are set to join fellow Saskatchewan Roughrider legend Glen Suitor at centre stage.
Additional members of the 2007 Grey Cup Champion Saskatchewan Roughriders will attend the Dogs' Breakfast and other ancillary events, including Shannon Chinn, Chief Athletics Officer at Huskie Athletics, who served at Manager Partnerships and Games Operations, and co-chair of Riderville in 2007.
"The Dogs' Breakfast is a fantastic event and an integral part of our football program. The amount of work our Huskie Football Foundation, and everyone involved with the fundraiser, does is inspiring to say the least," said Head Coach of Huskie Football, Scott Flory. "The financial support we receive from the breakfast, which goes to our student-athlete academic success, allows us to continue to be a premier program that produces leaders in our communities. To everyone who supports us, thank you!"
---
About the Speakers:
Jeremy O'Day
Closing in on his silver anniversary with the Club, the 2022 season marks Jeremy O'Day's 24
th
year with the Saskatchewan Roughriders organization.
O'Day is a three-time Grey Cup Champion and is currently working towards his fourth, now as the Vice President of Football Operations, which he was named in 2019. With O'Day at the helm the Club has gone 22-10 and hosted two home playoff games, winning the first playoff game in new Mosaic Stadium on November 27, 2021.
He started his tenure as a Roughrider in 1999, when he signed as a free agent and spent the next 12 seasons on the Riders' offensive line. He started 202 regular-season games for Saskatchewan, ranking him 12th on the club's all-time list of games played. He also appeared in 16 playoff games and three Grey Cup games with the Roughriders, helping them win the CFL title in 2007.
Known for his fierce competitiveness and leadership on and off the field, O'Day was named a division all-star six times and a CFL all-star three times. On four occasions, he was the Riders' nominee for the CFL's most outstanding offensive lineman.
After his retirement from football in 2011, O'Day moved to the front office, accepting the position of football operations co-ordinator. In 2012, he was named assistant general manager, a position he held for the next four years. In December of 2015, O'Day was named Assistant Vice President of Football Operations and Administration.
Off the field, O'Day spent countless hours in the community, an effort that was recognized by the CFL in 2008 when he was named the winner of the Tom Pate Award. Giving back to the community remains incredibly important to him and is something he continues to do at every opportunity.
Jeremy, his wife Dana and their three children (Tyson, Brooklyn and Alyssa) make Regina their year-round home.
Andy Fantuz
One of the Roughriders most recent inductees into the Plaza of Honour, Andy Fantuz became a Grey Cup Champion in just his second season in the CFL.
He began his professional career with the Roughriders after being selected by the Club in the first round of the 2006 CFL Draft. He went on to play six seasons in the Green and White, appearing in three Grey Cups. He played an integral role in the team's 2007 Grey Cup championship and was named Most Valuable Canadian.
Fantuz played 77 career games for the Saskatchewan Roughriders and is 12th all-time in receiving yards with 4,311. He ranks second and fourth all-time in receiving yards in a single game earning 255 yards on 10 receptions on September 17, 2010 and 240 yards on seven receptions on October 14, 2007. While he was with Saskatchewan, he was also named a CFL All-Star and the CFL's Most Outstanding Canadian in 2010 and was the league's leading receiver earning 1,380 yards.
After the leaving the Roughriders in 2012, Andy went on to have a successful career closer to home with the Hamilton Tiger-Cats.
Tad Kornegay
Two-time Grey Cup Champion Tad Kornegay had an eight-year CFL career, with the most notable of those years coming with the Saskatchewan Roughriders.
Kornegay came to the Riders in a trade in 2007 and played five consecutive seasons with the Club including in three Grey Cup games. He earned 174 defensive tackles, 20 special teams tackles, four interceptions and two quarterback sacks in 61 regular season games with Saskatchewan and was named a West Division All-Star in 2009.
Kornegay went on to play two more seasons after leaving Saskatchewan in 2011. He signed a one-day contract to retire a Rider in 2014.
Scott Schultz
Saskatchewan native, Grey Cup Champion, fan favourite. Scott Schultz was drafted first overall by the Roughriders in the 2001 CFL Draft and went on to spend his entire CFL Career in Green and White.
The Moose Jaw native played 128 regular season games, 11 playoff games over 10 seasons. And of course, was named a Grey Cup champion in 2007. Schultz never missed a game due to injury in his entire CFL career.
Over his time as a Rider, Schultz earned 178 defensive tackles, 35 quarterback sacks (6th all-time) and nine tackles for loss. He added another 20 defensive tackles and six quarterback sacks in the playoffs. He was named a CFL All-Star in 2005 and was the Riders nominee for Most Outstanding Canadian that same year and was inducted into the Plaza of Honour in 2015.
Schultz also cares deeply about his home province and was active in the community, including hosting a youth football camp in Moose Jaw for many years.
After retiring in 2009, Scott has spent his business career in the Property & Casualty Insurance industry. With a passion for mergers and acquisitions, Scott was the founder and President of Schultz Gareau Insurance and, more recently, as owner and managing partner of Knight Archer Insurance. Currently, Scott is an advisor for Henderson Insurance | Navacord, the fourth largest commercial insurance brokerage in Canada.
Glen Suitor
Suitor was a second-round pick (tenth overall) by the Saskatchewan Roughriders in the 1984 CFL college draft. Suitor joined the Riders for the 1984 season and spent his entire 12 year career with the green and white, including being a key player in the Rider 1989 Grey Cup win which was only the second in franchise history. He was a four time West All-Star (1989, 1991, 1992, 1993) and a three time CFL All-Star (1991, 1992 and 1993) at safety. There have been some great safeties in Roughrider history, but Suitor's name ranks up there at or near the top of the list. He recorded 51 career interceptions with at least one in every season he played and a career high of 8 in 1991. In 1987, Suitor ran two interceptions back for touchdowns. Suitor was also a highly durable player, not missing a single game in his entire CFL career. Suitor retired after the 1995 season and since then has made his mark as a color commentator, doing CFL games for TSN.
---
About the Huskie Football Foundation
The Huskie Football Foundation was created in 2001 with a goal of raising money for scholarships and academic supports to support the University of Saskatchewan Huskie Football team.
The main fundraising event for the Huskie Football Foundation is the Dogs' Breakfast. The event is one of the top football fundraisers in Canada. Every year, net proceeds raised go to supporting the education and team enhancements for the Huskie Football Student-Athletes.
The Huskie Football Foundation is proud to acknowledge the partnership with Staybridge Suites and Holiday Inn Express University as title sponsor of the Dogs' Breakfast 2022, 2023 and 2024. We thank you for your continued support.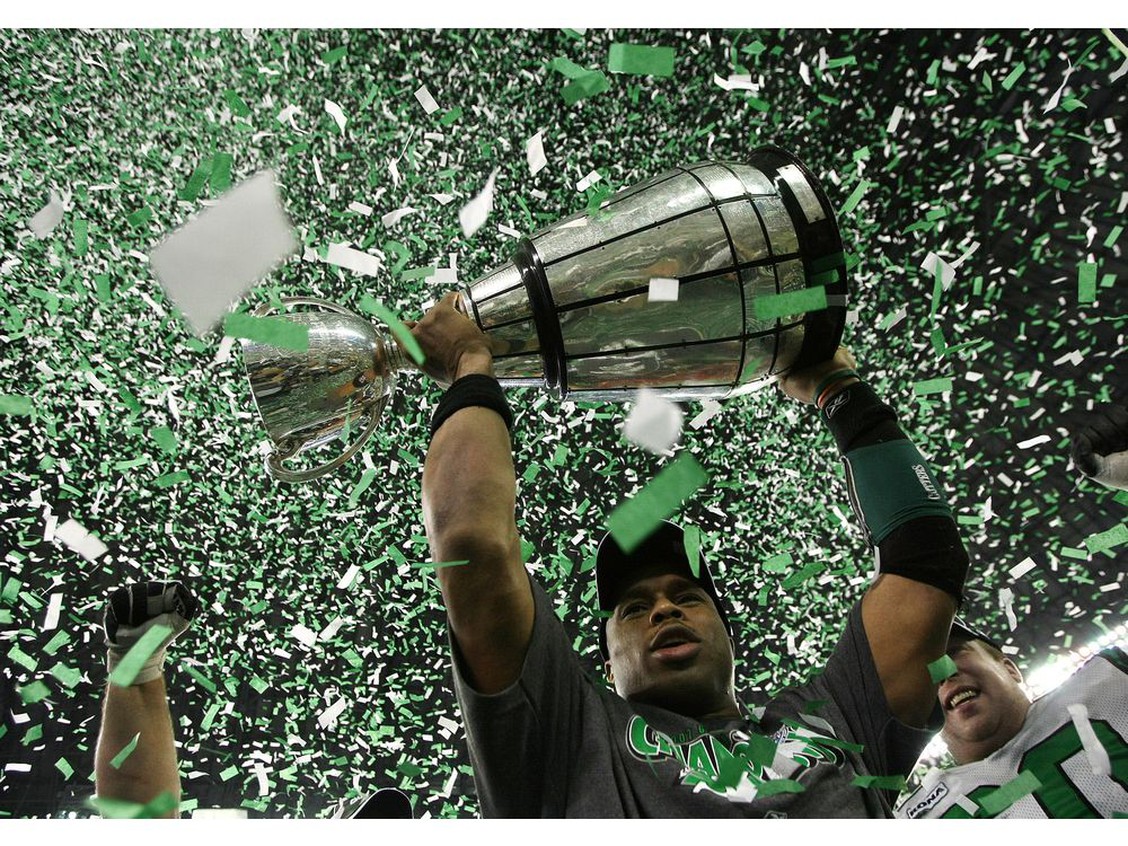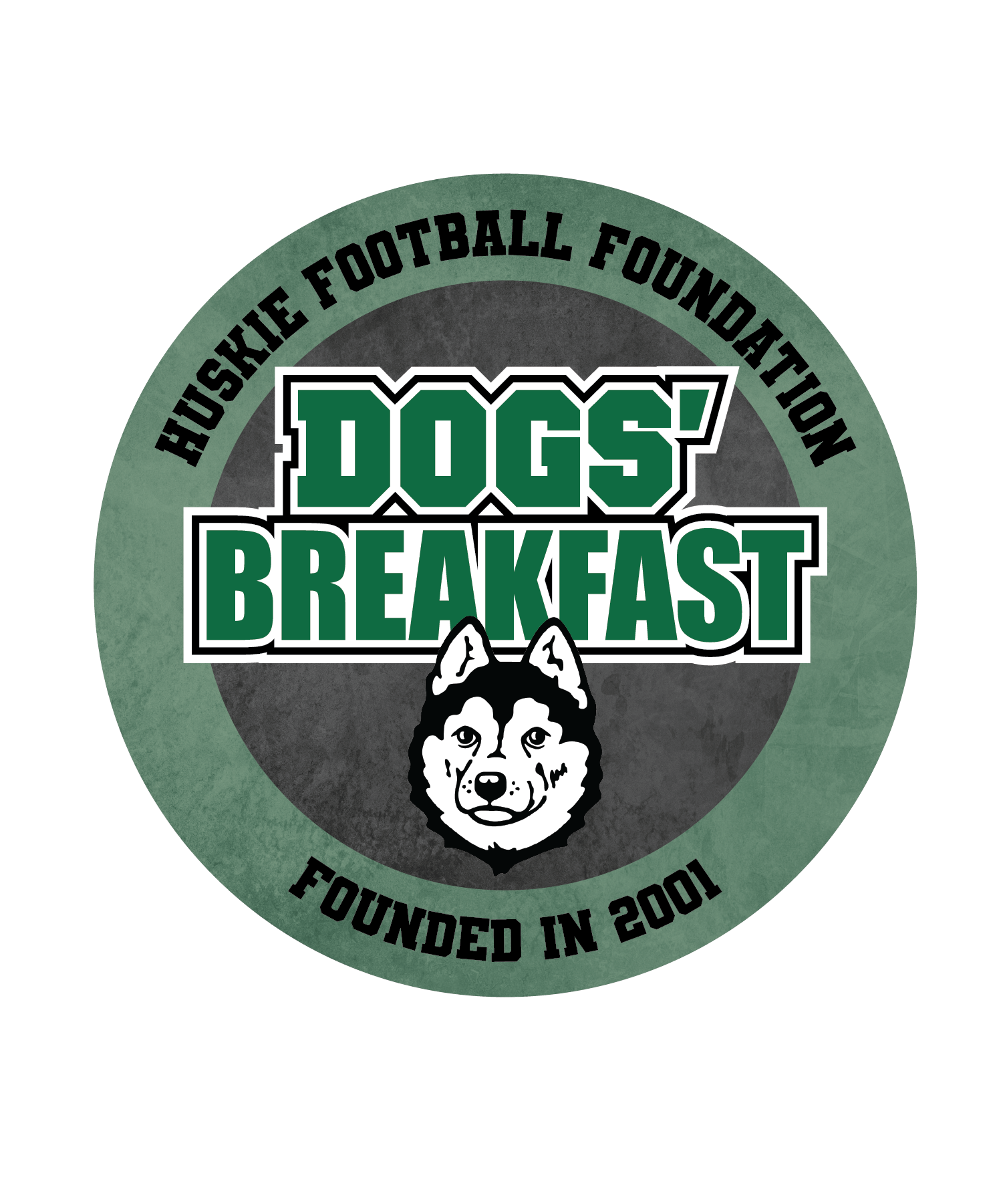 Guest Speakers: Jeremy O'Day, Andy Fantuz, Tad Kornegay, Scott Shultz, and Glen Suitor
Thursday, May 5th, 2022
7:15 am. Doors Open: 6:45 am
Prairieland Park
Note: New for 2022, Dogs' Breakfast is a Ticketless event.
---
If you wish to purchase tickets by cheque, please print this form.
For your security, please do not send us your credit card information by email.